CBN uses PMW documentation to reveal PA official's contradictory statements about peace with Israel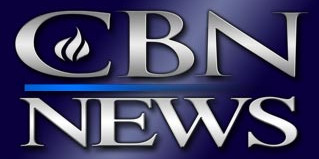 Fatah Official: PA Ready to Meet with Israel
JERUSALEM, Israel -- Senior Fatah official Jabril Rajoub says the Palestinian Authority is ready to resume peace negotiations with Israel. Rajoub made his remarks hours before U.S. Secretary of State John Kerry arrives for his fifth visit in four months to jump start peace talks.
Rajoub told Israel Radio Thursday morning if Israeli Prime Minister Benjamin Netanyahu "really believes" in a two-state solution, the Palestinian Authority will meet with them.
"The ball is in the other court," Rajoub said. "Does Netanyahu really believe in two states for two peoples? Are we going to negotiate to resolve the conflict or just manage it?"
His remarks didn't jibe with statements earlier this week by P.A. President Mahmoud Abbas and chief negotiator Saeb Erekat, who both denied Israeli media reports saying they were willing to resume talks with Israel. The Fatah Central Committee issued similar statements.
Both Abbas and Erekat said there would be no negotiations until Israel agrees to return to the 1948 armistice lines and freeze construction anywhere outside those lines, divide Jerusalem, release terror prisoners and acknowledge the "right of return for Palestinian refugees" and their descendants.
Rajoub said these issues are not "preconditions" but rather meant to establish a "framework" for resuming talks.
Two months ago (on April 30), [Palestinian Media Watch reported that] Rajoub told viewers of official P.A. television, "We as yet don't have a nuke [nuclear bomb], but I swear that if we had a nuke we'd have used it this very morning."
Last December, [PMW exposed that] he referred to Jews as "Satans" and "Zionist sons of bitches."

In Thursday's radio interview, Rajoub described the Palestinian leadership as "a partner."
"We have a mandate," he said. "We want and believe in [peace]."
Click here to read more of Rajoub's remarks, translated and published by the Palestinian Media Watch.