Fatah praises murderer of three as "national leader"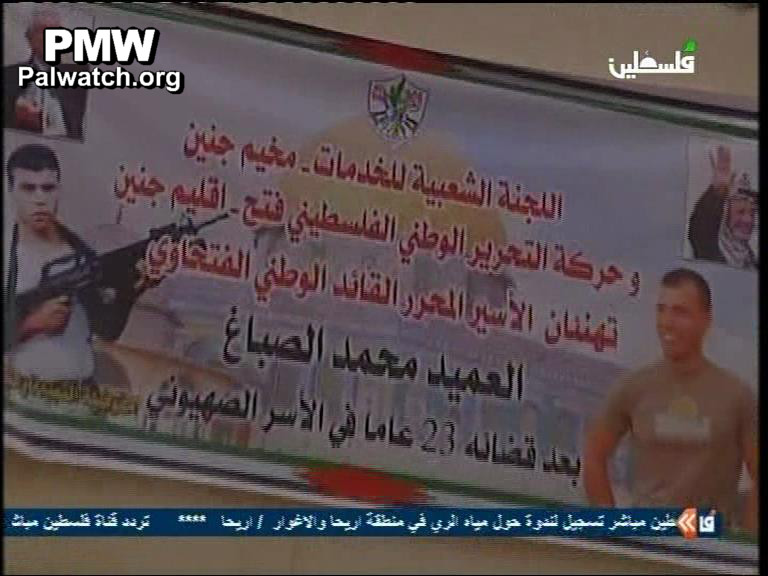 PA TV program
In a Fighter's Home
visited the home of murderer Muhammad Al-Sabbagh. Writing on a poster honoring released terrorist Muhammad Al-Sabbagh:

 "The Popular Committee for Services, the Jenin refugee camp and the Palestine National Liberation Movement Fatah in the Jenin region congratulate the released prisoner, the national leader from the Fatah [Movement], Brigadier General Muhammad Al-Sabbagh, after spending 23 years in Zionist captivity. The [Fatah] Mobilization and Organization Commission."
Note: Muhammad Al-Sabbagh – tortured and murdered three Palestinians because he suspected them of collaborating with Israel. He was serving a life sentence, but was released from prison in October 2013 as one of 104 terrorists whom Israel agreed to release to fulfill the PA's precondition for renewing negotiations.