Fatah glorifies orchestrator of Munich Olympics massacre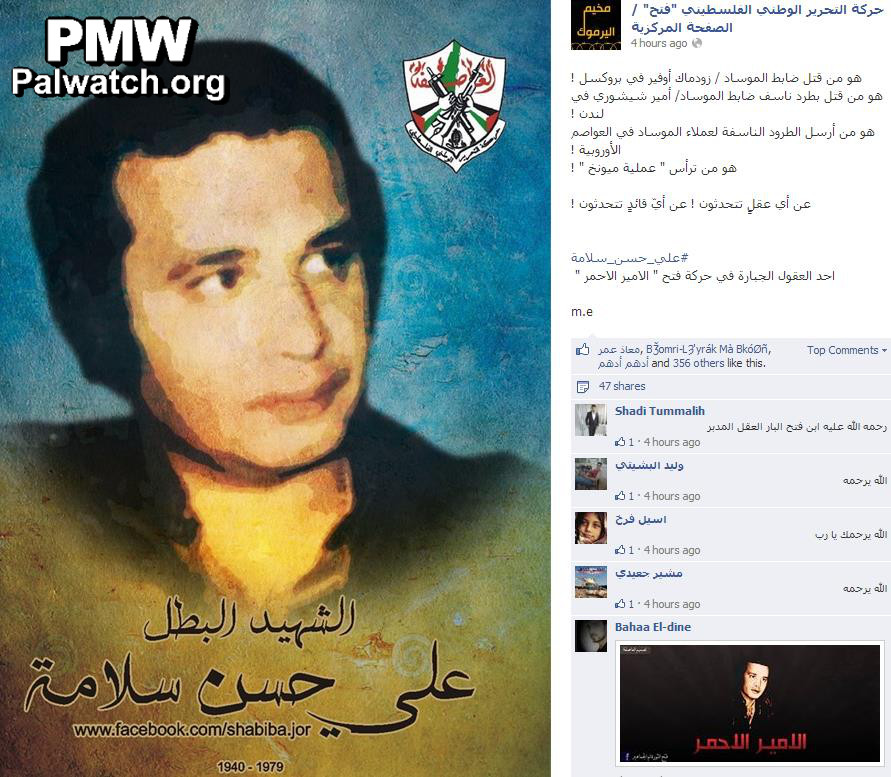 Text on photo:
"The heroic Martyr (
Shahid
) Ali Hassan Salameh"
Text:
"He headed the Munich operation! (i.e., the Munich Olympics massacre of 11 Israeli athletes)"
Note: Ali Hassan Salameh - Commander of operations of the Black September terror group. He planned many terror attacks, including the attack on the Israeli team at the Munich Olympics in 1972, in which 11 Israeli athletes were murdered.