Breitbart News Network echoes recent PMW bulletin on Abbas` duplicity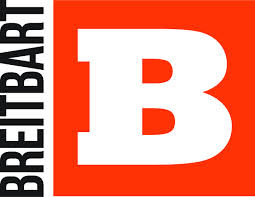 Duplicitious Abbas lauds murderers of Israelis

While Palestinian Authority (PA) President Mahmoud Abbas was praised for conciliatory statements made in English to an audience of Jewish students this week, Palestinian Media Watch reported that his recent statements in Arabic have carried quite a different tone, praising terrorists who succeeded in killing Israeli students.

Abbas met with some 300 visiting young Israelis on Sunday in Ramallah, and was widely commended for making statements encouraging the possibility of achieving peace between Israel and the Palestinians.
Speaking in English, he stated: "Everything we are doing these days is for the young generation in Israel and Palestine, it's for their future. The younger generation of Palestinians is similar to the Israeli one in that it wants peace."
Abbas is currently engaged in peace negotiations with Israel facilitated by American Secretary of State John Kerry. Although Abbas told the Israeli students that he wants to live with them in peace, he himself, and
the PA and Fatah movement -- both of which he heads, have taken the opposite approach in recently honouring terrorists, making statements in Arabic to the Palestinian population that murdering Israeli students is glorious and heroic.

Last week, Israel released the bodies of two Palestinian terrorists to the PA.
One, Habash Hanani, was a terrorist in the Al-Aqsa Martyrs' Brigades (Fatah's military wing). He shot and murdered three high school students and wounded two others in a yeshiva (a religious studies academy) in the town of Itamar.
The other, Ahmad Al-Faqih, belonged to the Islamic Jihad terrorist group. Together with another terrorist, he infiltrated the Otniel Yeshiva and murdered four students.
Both murderers were given official military funerals and both were called "heroes" by the PA and Fatah.
As Palestinian Media Watch documented, a poster from Abbas' Fatah movement praising Hanani was placed on his casket, and a PA official lionised him:

"The Palestinian National Liberation Movement - Fatah... escorts its Martyr Commander Habash Al-Saud Hanani to the Dark-eyed Maidens (i.e., virgins), [Hanani] who saturated the soil of Beit Furik with his blood in his heroic operation (i.e., killing 3 high school students) on the soil of the Itamar settlement." [Al-Fajer TV, Feb. 11, 2014]

Abbas' official PA TV news program honoured Al-Faqih as a "Martyr" and praised his "sacrifice":
"After a 12-year separation, the city of Dura now embraces the remains of its Martyr, who wrote the most wonderful and sublime words of sacrifice with his blood." [Official PA TV, Feb. 10, 2014]
Also, two weeks ago, a wreath from Abbas himself was put on the casket of suicide bomber Jalal Mahamid, given a military funeral by the Palestinian Authority. [Ma'an, independent Palestinian news agency, Feb. 5, 2014]
Israel has complained to Kerry, to little avail, that such inflammatory language and behaviour only incites the Palestinian population, hardly prepares the Palestinians for peaceful co-existence with the Jewish state, and casts doubt on Abbas's sincerity in pursuing peace negotiations.
Palestinian Media Watch and other watchdog groups monitor the wide disconnect between conciliatory Palestinian leadership statements to Western audiences and their considerably more incendiary statements in Arabic to their own population.


[http://www.breitbart.com/Breitbart-London/2014/02/19/ABBAS-IN-ARABIC-LAUDS-MURDERERS-OF-ISRAELIS]