PA TV: Goal of hunger strike is to replace all of Israel with "Palestine"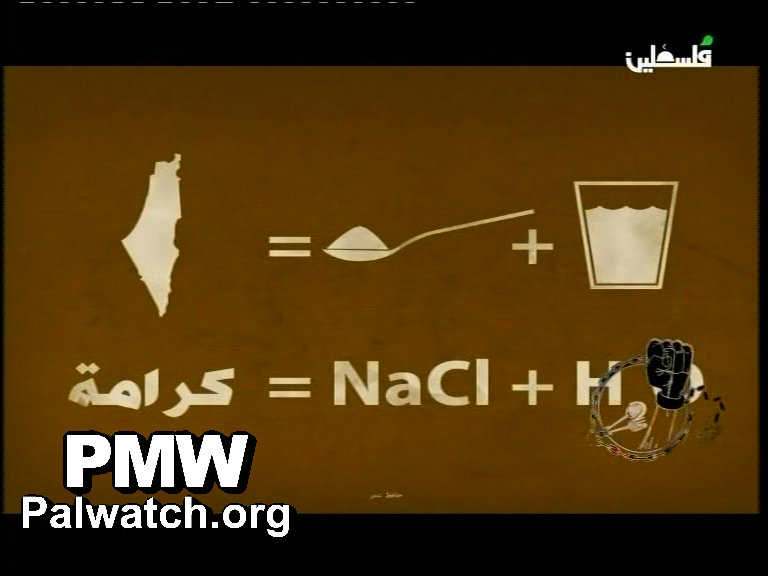 Official PA TV broadcast a song in support of the Palestinian prisoners' hunger strike. During the clip, an image is shown in which a cup of water, "plus" a spoon of salt "equals" a map of Israel. ("Water and salt" is the slogan of the hunger strike). Beneath this equation is another one showing the chemical formulas for water and salt as equaling "dignity." This PA TV broadcast shows that the goal is to replace all of Israel with Palestine.
On April 24, 2014, 120 Palestinian prisoners held in Israeli prisons on administrative detention began a hunger strike. They were eventually joined by 180 more inmates. 75 participants required hospitalization. The hunger strike ended on June 25, 2014.