Breitbart: PMW research shows that PA goal is to expel Jews from all of Israel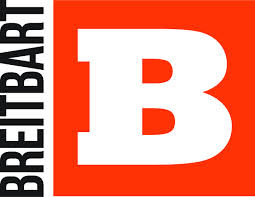 Official Palestinian government Facebook page mandates Jews leave Israel immediately
by Jordan Schachtel
Fatah, the governing party of Palestinian President Mahmoud Abbas's Palestinian Authority, posted a
threatening message
to Israel's citizens on its official Facebook page.
"Warning. This is a land of a Palestinian state and the occupation to leave immediately," said the original English on the warning notice.Palestinian Media Watch uncovered the graphic warning showing the entirety of the land of Israel on the left of the image. It was accompanied by a picture of an automatic rifle on the right.


Fatah has been perceived as the so-called "moderate voice" of the Palestinians as opposed to the Hamas terrorist organization in Gaza. However, Fatah has time and time again countered that "moderate" narrative with its actions.

In April, Palestinian Fatah leader Tawfik Tirawi was quoted as saying on Hezbollah Television, "This is our goal; this is the lantern that lights our way; these are our principles in the Fatah Movement: Palestine – Gaza is part of it; the West Bank is part of it; and it is Haifa (Port City Of Israel), Jaffa (Southern Tel Aviv, Israel), Acre (city in Israel), and it is all of Palestine."
In March, Palestinian Media Watch uncovered a Fatah video that promoted "armed resistance until Israel is destroyed."

In 2011, a top Fatah official stated his party's implicit goal was to destroy Israel. "Israel will come to an end. If I say that I want to remove it from existence, this will be great, great, [but] it is hard. This is not a [stated] policy. You can't say it to the world. You can say it to yourself," he said.

Fatah leader Mahmoud Abbas wrote his doctoral dissertation on the topic of the holocaust, expressing it was "exaggerated" and likely a collaborative effort between the Nazis and the Zionist Jews. Abbas recently declared the holocaust was the "most heinous crime" of modern history, leaving some in the left-leaning media to shower him with praise. However, he conveniently left out any explanation as to who he actually blames for perpetrating the "heinous" crime.
A survey released this week by the Anti-Defamation League showed that the highest level of worldwide anti-Semitism as a percentage of the population is to be found in the Palestinian territories. An astonishing 93% of Palestinian adults expressed anti-Semitic views when surveyed.