Breitbart recaps PMW bulletin: PA accuses US of creating ISIS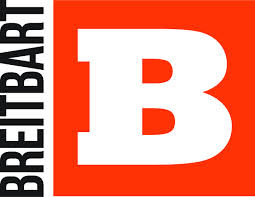 Palestinian Authority:

US responsible for creation of ISIS
and all conflicts with Islamic countries

by Jordan Schachtel
The state-controlled Palestinian Authority daily newspaper has published five separate articles in the past six weeks which accuse the United States of being responsible for the creation of the Islamic State terror group, Palestinian Media Watch reports.

The articles all share a common theme, as Itamar Marcus of Palestinian Media Watch (PMW) documents: they are all based on the claim that "the US has a long term goal of controlling the Arab-Muslim states by dividing them through conflict and wars. ISIS's war and other conflicts are all said to be the work of the US."

Some of the relevant remarks documenting the Palestinian Authorities' libel against the United States, translated by Palestinian Media Watch, are as follows:

Al-Hayat Al-Jadida, August 14, 2014:
"ISIS, the perpetrators of atrocities and the groups that hoist the banner of religion seem to be raising their weapons in sync with Washington, and fight the US verbally, but in practice are killing their enemies. Is this a coincidence, or was it planned ahead of time?"

Palestine News Network, August 7, 2014:
"[The US,] whose most advanced pawns include Israel and its new creation, ISIS, whose goal is to destroy the Arab world and eliminate the Palestinian cause."

Al-Hayat Al-Jadida, August 3, 2014:
"The radical terrorists of ISIS and those like them, who were created by Israel and the US, are paving the way for Israel to act like them."

Al-Hayat Al-Jadida, July 16, 2014:
"The wars in Libya, Iraq, Syria and Palestine were planned by the US in order to protect its interests. ... The ISIS, Islamic Front, and Al-Nusra Front (i.e., all radical Islamists) are Muslims from various countries the US is using to fight in Iraq and Syria, in order to fragment the unity of these two Arab countries. ... We are now more aware that the Americans - who want to fight for their own interests using Islamic, Jewish and Christian believers - are truly the head of the snake."


Read the rest of the Palestinian Media Watch report here.
[http://www.breitbart.com/Big-Peace/2014/08/14/Palestinian-Authority-United-States-Responsible-For-Creation-of-ISIS-Along-With-All-Other-Conflicts-Dealing-With-Islamic-Countries]