Breitbart recaps PMW bulletin: PA officials call Israeli-Palestinian soccer match "a crime against humanity"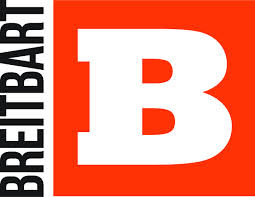 Palestinian official calls youth soccer match with Israel "crime against humanity"


by Abe Katsman


One of the highest-ranking Palestinian officials condemned a recent soccer match between Israeli and Palestinian schoolchildren on a southern kibbutz, calling the bridge-building event "a crime against humanity."

Palestinian Media Watch reports that Jibril Rajoub, the deputy secretary of the Fatah Central Committee and the head of the Palestinian Supreme Council for Sport and Youth Affairs, said the match represented "an Israeli attempt to cover up their crimes against [Palestinian] athletes."

"Any activity of normalization in sports with the Zionist enemy is a crime against humanity," Rajoub said in a Facebook post September 6—coincidentally, the anniversary of the massacre of Israeli athletes by Palestinian terrorists at the 1972 Munich Olympics.

The September 1 match was the first of a series. It was hosted by the Peres Center for Peace as an effort to promote coexistence between Israeli and Palestinian youths.

The program creates "Twinned Peace Soccer Schools" relationships between Israeli and Palestinian cities. Sderot and the Sha'ar Hanegev Regional Council, southern Israel towns near the Gaza border, are twinned with the Palestinian town of Yatta, which is located south of Hebron in the West Bank.

Other members of Fatah also echoed Rajoub's sentiments.

"The [Palestinian] organizers of this match betrayed the blood of the children of Gaza and of the martyrs, which has yet to dry a week after the end of the barbaric Israeli aggression," said Palestinian Olympic Committee member Abd al-Salam Haniyeh in an article published last Thursday by Palestinian news agency, Sama.

"Immediately interrogate the organizers of the match, settle the account with them and prosecute them on charges of serious treason against the blood of the martyrs [who died in the Gaza conflict] and violating the decisions made by the Palestinian sports community's leadership," Haniyeh urged.

Fatah branch secretary in Yatta, Dr. Kamal Makhamreh, said that the participation in the match "was an individual act, conceived by sick souls that agreed to be humiliated for a handful of money,"and he "urged the residents to supervise their children and distance them from these kinds of activities, which damage our cause."

The children saw things differently. "I love it when we play together like this. I hope that one day there will be peace between Arabs and Jews and that there will be no more wars and death," a Palestinian boy said after the first event.

[http://www.breitbart.com/Big-Peace/2014/09/09/Palestinian-official-calls-youth-soccer-match-with-Israel-crime-against-humanity]