PA National Security Forces: Muslim holy places in danger of "Judaization"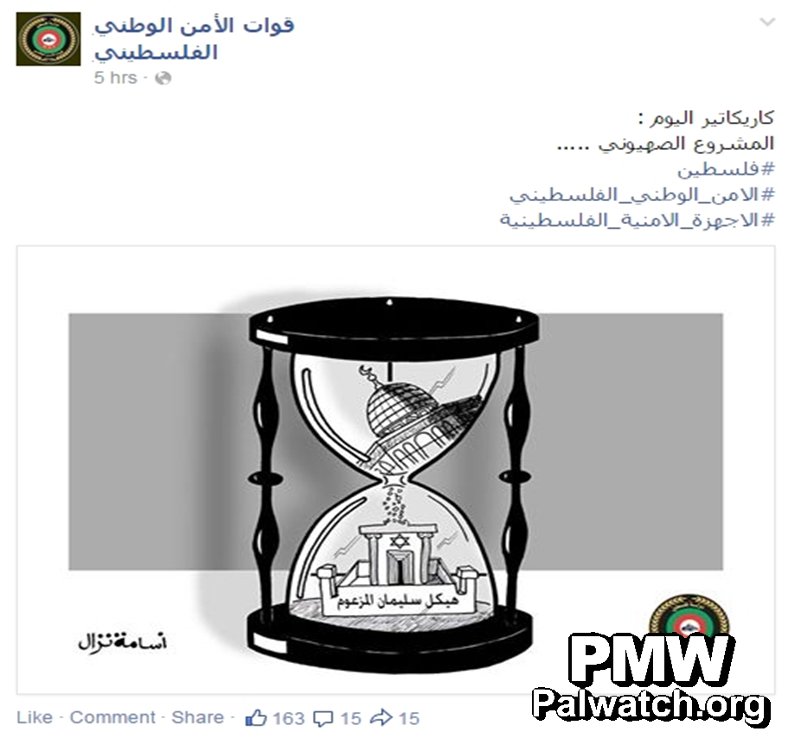 Text:
"Cartoon of the day: The Zionist enterprise"
The cartoon shows an hourglass in which the Dome of the Rock is "running out" and turning into "Solomon's alleged Temple" at the bottom of the hourglass.
Note: This cartoon was published a few days after Mutaz Hijazi, an Islamic Jihad member and released prisoner, attempted to murder Rabbi Yehuda Glick. Rabbi Glick is the Chairman of the Temple Mount Heritage Foundation that works to increase awareness of the central place the Temple Mount and the Temple hold in Jewish heritage through educational activities and by encouraging people to visit the Temple Mount. Rabbi Glick was seriously wounded in the shooting attack (Oct. 29, 2014).