CBN reports on PMW receiving Israeli Prize for Media Criticism
CBN reports on PMW receiving Israeli Prize
for Media Criticism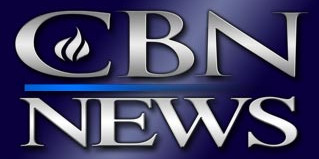 Headline
: PMW Director Itamar Marcus Honored

JERUSALEM, Israel -- Palestinian Media Watch founding director Itamar Marcus will receive the Abramowitz Israeli Prize for Media Criticism for outstanding coverage of the Palestinian Authority.

For nearly two decades, Itamar Marcus and his staff have monitored the P.A. media, exposing what other news agencies often avoid.

"This is why Israel needs an organization such as Palestinian Media Watch," Yisrael Medad and Eli Pollak wrote in the Jerusalem Post recently.

"PMW's work both within Israel as well as in its presentations abroad, in the media, parliaments and other platforms not only provides the Israeli people and allies abroad with an essential service, but by its very existence constitutes a profound critique of the Israeli media. PMW's work should have been carried out by the Israeli media," they wrote.

During a recent congressional hearing, U.S. Rep. Joe Wilson, R-S.C., also praised PMW's work.

Marcus co-authored a book with Nan Jacques Zilberdik exposing the P.A.'s betrayal of the peace process. "Deception" has been hailed as a "must read" for those wanting to know the facts behind the failed Israeli-Palestinian peace talks.


[http://www.cbn.com/cbnnews/insideisrael/2015/February/PMW-Director-Itamar-Marcus-Honored/]