New Congressional Resolution based on PMW documentation
Itamar Marcus and Nan Jacques Zilberdik
|
New Congressional Resolution
based on PMW documentation

On June 3, 2015, Representative Ileana Ros-Lehtinen (R-FL) introduced House Resolution 293. The resolution is based on documentation provided by
Palestinian Media Watch
and expresses "concern over anti-Israel and anti-Semitic incitement within the Palestinian Authority." Fourteen of the sixteen examples of hate and terror promotion cited in the resolution were supplied by PMW. PMW has added links to those examples as they appear on the PMW website (see below).

The resolution has been sent to the House Committee on Foreign Affairs.

PMW is gratified that Congress is taking action to fight the PA's hate and terror promotion that PMW has exposed.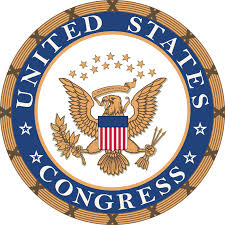 House Resolution 293: Expressing concern over anti-Israel
and anti-Semitic incitement within the Palestinian Authority
________________________________________
IN THE HOUSE OF REPRESENTATIVES

JUNE 3, 2015

Ms. ROS-LEHTINEN (for herself and Mr. DEUTCH) submitted the following resolution;
which was referred to the Committee on Foreign Affairs
________________________________________

Expressing concern over anti-Israel and anti-Semitic incitement within the Palestinian Authority.

Whereas the 1995 Interim Agreement on the West Bank and the Gaza Strip, commonly referred to as Oslo II, specifically details that Israel and the Palestinian Authority shall "abstain from incitement, including hostile propaganda, against each other and, without derogating from the principle of freedom of expression, shall take legal measures to prevent such incitement by any organizations, groups or individuals within their jurisdiction";

Whereas in spite of the Oslo II agreement, the President of the Palestinian Authority, Mahmoud Abbas repeatedly describes released
Palestinian terrorists as "heroes
" and Fatah's military wing publicly threatens to
kidnap soldiers
and
launch missiles
at Israel on the Fatah Facebook page and website;

Whereas the Palestinian Authority pays monthly "
salaries" to families of Palestinian terrorists
incarcerated in Israel;

Whereas in June 2013, Abbas referenced Israeli acts which "indicate an
evil and dangerous plot to "destroy Al-Aqsa
and build the alleged temple";

Whereas in a November 2014 address commemorating the 10th anniversary of Yasser Arafat's death, Abbas said that as Israel has no claim to Jerusalem, he will not allow the Temple Mount to be "contaminated by Jews", and threatened that Jewish prayer at the site would cause a "
devastating religious war
";

Whereas in November 2014, jailed terrorist and Fatah leader Marwan Barghouti called for "
comprehensive resistance and the rifle
" against Israel;

Whereas Palestinian Authority Deputy Minister of Information Al-Mutawakkil Taha told official Palestian Authority daily newspaper Al Hayat Al Jadida in early 2012 that, "Israel has gone beyond all forms of oppression practiced by fascism throughout history" and that it "does more than
racist discrimination and ethnic cleansing
";

Whereas official Palestinian websites and Facebook pages, including those of
Abbas' Presidential Guards
and
Palestinian Authority schools
, recurrently show maps of the land without reference to Israel and in November 2012, the Palestinian Authority erected a
statue in central Bethlehem
square that displayed a map of the "state of Palestine" covering all of Israel;

Whereas the Oslo II agreement further dictates that Israel and the Palestinian Authority "will ensure that their respective educational systems contribute to the peace between the Israeli and Palestinian peoples and to peace in the entire region";

Whereas Zayzafuna, a monthly educational magazine for children sponsored by the Palestinian National Committee for Education, Culture and Sciences, regularly presents Adolf
Hitler as a role model
and in January 2012, Facebook pages of several Palestinian Authority high schools posted images of Hitler with his quotation, "I could have killed all the Jews in the world, but I left a few so that you would know why I killed them";

Whereas a teacher in a summer camp near Nablus in July 2013 can be seen in video footage leading children in a call and response saying, "Palestine is an Arab land from the river to the sea. We want Haifa, we want Acre";

Whereas in July 2013, Palestinian official television aired a video of two girls reciting a poem that calls Jews "
barbaric monkeys, wretched pigs
" and asserts that Jerusalem is not for Jews, because Jerusalem "vomits" out the Jews who are said to be "filth" and "impure";

Whereas section 7040 (e) of the Consolidated and Further Continuing Appropriations Act, 2015, requires the Secretary of State, if the President waives section 7040 (a) of that same Act, to "certify and report to the Committees on Appropriations prior to the obligation of funds that ... the Palestinian Authority is acting to counter incitement of violence against Israelis and is supporting activities aimed at promoting peace, coexistence, and security cooperation with Israel";

Whereas the Palestinian Authority has not fully lived up to its prior agreements with Israel to end incitement and should do more to prepare the Palestinian people for peace with Israel: Now, therefore, be it

Resolved, That the House of Representatives-

(1) expresses support and admiration for individuals and organizations working to encourage cooperation between Israelis and Palestinians, including-

(A) Professor Mohammed Dajani Daoudi, who took students from al-Quds University in Jerusalem to visit Auschwitz in March 2014 only to return to death threats by fellow Palestinians and expulsion from his teacher's union;

(B) the Israel Palestine Center for Research and Information, the only joint Israeli-Palestinian public policy think-tank;

(C) United Hatzalah, a nonprofit, fully volunteer Emergency Medical Services organization that, mobilizing volunteers who are religious or secular Jews, Arabs, Muslims, and Christians, provides EMS services to all people in Israel regardless of race, religion, or national origin; and

(D) Breaking the Impasse, an apolitical initiative of Palestinian and Israeli business and civil society leaders who advocate for a two-state solution and an urgent diplomatic solution to the conflict;

(2) reiterates strong condemnation of anti-Israel and anti-Semitic incitement in the Palestinian Authority as antithetical to the cause of peace;

(3) urges President Abbas and Palestinian Authority officials to discontinue all official incitement and exert influence to discourage anti-Israel and anti-Semitic incitement in Palestinian civil society; and

(4) directs the United States Department of State to regularly monitor and publish information on all official incitement by the Palestinian Authority against Jews and the State of Israel.