CBN news reports on PMW bulletin: Palestinian children's soccer teams named after terrorists
CBN News reports on PMW bulletin:
Palestinian children soccer teams
named after terrorists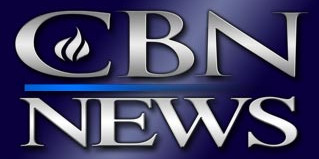 Headline: PA Names Children's Soccer Teams after Terrorists

JERUSALEM, Israel -- During the Muslim holy month of Ramadan, children in the Palestinian Authority will be competing in soccer games on teams named after terrorists, a watchdog organization said.

The P.A.'s practice of naming streets and public squares after terrorists who've killed dozens of Israelis is well known -- only they call them shahids, or martyrs.

Equally odd and perhaps even more sinister is naming children's soccer teams after these "heroes."

The Palestinian Media Watch monitors such P.A. practices, which often get little if any press coverage.

PMW recently provided the names of several children's soccer teams competing in tournaments during the month-long Ramadan holiday.

1. Martyr Abu Jihad team, who was responsible for the deaths of 125

2. Martyr Khaled Nazzal team, who killed 22 school children and 5 adults

3. Martyr Abu Ali Mustafa team, responsible for masterminding multiple terror attacks

4. Mutaz Hijazi team, named after the man who attempted to gun down Rabbi Yehuda Glick last winter

It's not farfetched to say honoring terrorists is standard practice for the Palestine Liberation Organization and P.A. President Mahmoud Abbas' Fatah Party. The PLO and Fatah have named sports tournaments and even chess competitions after these "martyrs."

Recently Jabril Rajoub, head of the Palestinian Football Association and himself a convicted terrorist, tried to have Israeli teams banned from the International Federation of Soccer. When his efforts failed, Rajoub retracted his demand.

[http://www.cbn.com/cbnnews/insideisrael/2015/June/PA-Names-Childrens-Soccer-Teams-after-Terrorists/]