i24news reports on PMW findings about Palestinian youth teams named after terrorists
i24news reports on PMW findings about
Palestinian youth teams named after terrorists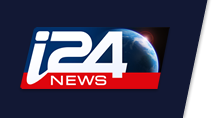 Headline
: Palestinian youth soccer teams named after terrorists
Sub-Headline
: Squad names include 'Martyr Khaled Nazzal', who orchestrated a 1974 massacre in which 25 were killed
A Palestinian youth soccer tournament is set to feature teams named after terrorists who killed numerous Israeli civilians,
according to Palestinian Media Watch
.
Squad names include, among others, the Martyr Abu Jihad team, after a Fatah founder responsible for at least 125 deaths and Martyr Khaled Nazzal, after a senior member of the Democratic Front for Liberation of Palestine who orchestrated the 1974 Ma'a lot massacre in which 25 schoolchildren and adults were killed.
The tournament will take place in the West Bank town of Abu Dis, near Jerusalem.
[http://www.i24news.tv/en/news/israel/diplomacy-defense/
76218-150626-palestinian-youth-soccer-teams-named-after-terrorists]