Fatah Facebook graphic: ISIS = Israel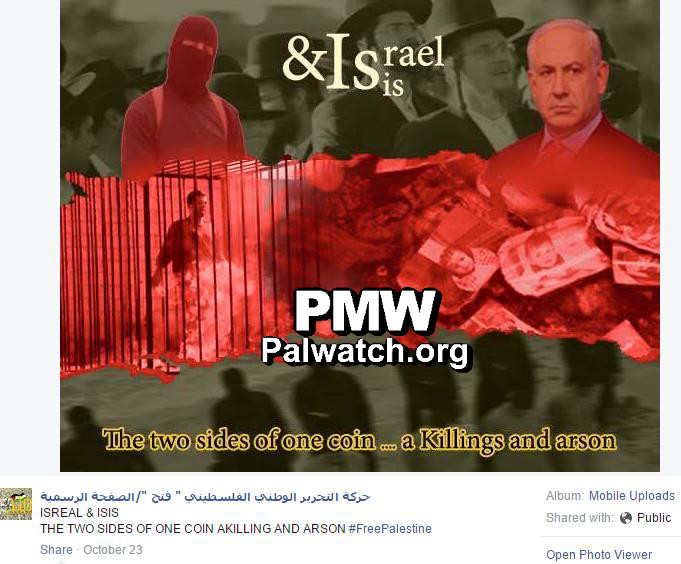 The photo shows ISIS killer Jihadi John in the upper left corner, and Israeli Prime Minister Benjamin Netanyahu in the upper right corner. Behind them in the background, are ultra-orthodox Jews. In the center section on the left is Jordanian pilot Moaz Al-Kasasbeh, who was captured by ISIS in Syria and burned alive in a cage, and on the right are signed pictures. At the bottom are ISIS fighters.

Text on top of photo: "Israel and ISIS" (graphically rendered),
Text at the bottom: "The two sides of one coin… a Killings (sic) and arson"

Moaz Al-Kasasbeh - Jordanian fighter pilot whose plane crashed in northern Syria during a military operation targeting Islamic State. Kasasbeh was captured by IS militants and brutally executed on Jan. 3, 2015. Islamic State released footage of the execution on Feb. 3, 2015, showing Kasasbeh being burned alive in a cage.