Fatah Facebook calls attempted stabbing attack "the heroic stabbing operation" and honors the stabber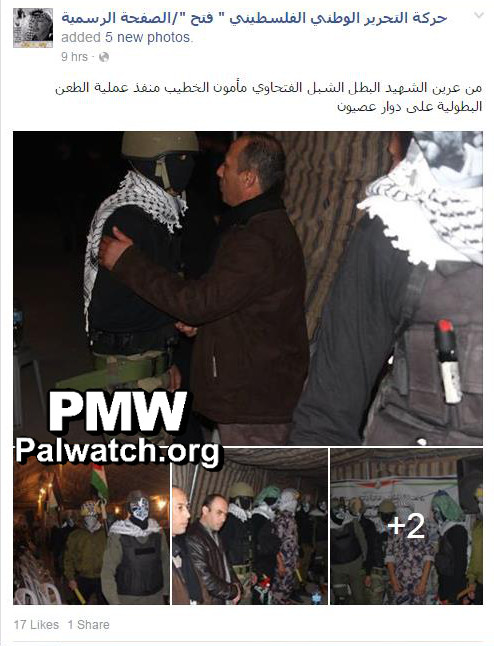 Posted text:
"From the lion's den of the heroic Fatah lion cub (i.e., name for a young member of the movement) Mamoun Al-Khatib, who carried out the heroic stabbing operation (i.e., terror attack), at the Etzion junction."
Mamoun Ra'ed Muhammad al-Khatib
– a 16-year-old Palestinian terrorist who tried to stab an Israeli civilian at the Gush Etzion Junction on Dec.1, 2015. Israeli soldiers at the scene shot the stabber and killed him. An Israeli civilian driving by in his car was wounded by shrapnel.