The Independent cites PMW director Itamar Marcus in article about incitement to violence in Hebron
The Independent
cites PMW director Itamar Marcus
in article about incitement to violence in Hebron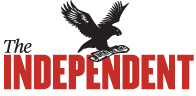 Headline
: Silencing Hebron: Israel closes Arab radio stations accused of inciting terror



by Ben Lynfield


"Itamar Marcus, director of Palestinian Media Watch (PMW), an Israeli NGO whose monitoring is often used by the right-wing government to discredit the Palestinian Authority, said of Dream Radio: "In the last two months they switched focus very much to incitement against Israel and to a different format with a lot of songs calling for attacks."

One such song was aired on 10 November. According to PMW's translation, it exhorted listeners to "fill and burn a Molotov cocktail, 'cause he who did not see to see. Call the young people of Jerusalem come and they will answer your call… Fill [it] my son and do not hesitate, this is the only option for you."

According to PMW, on 29 October al-Khalil radio reported that: "Two more martyrs today are watering the soil of the Hebron district with their blood." Then a song came on with the words: "Write in dripping blood: death to Israel.""


[http://www.independent.co.uk/news/world/middle-east/silencing-hebron-israel-closes-arab-radio-stations-accused-of-inciting-terror-a6762546.html]