Song on official PA TV implicitly promotes child Martyrdom, focuses on boy holding rifle while playing lyrics: "[We] do not fear death"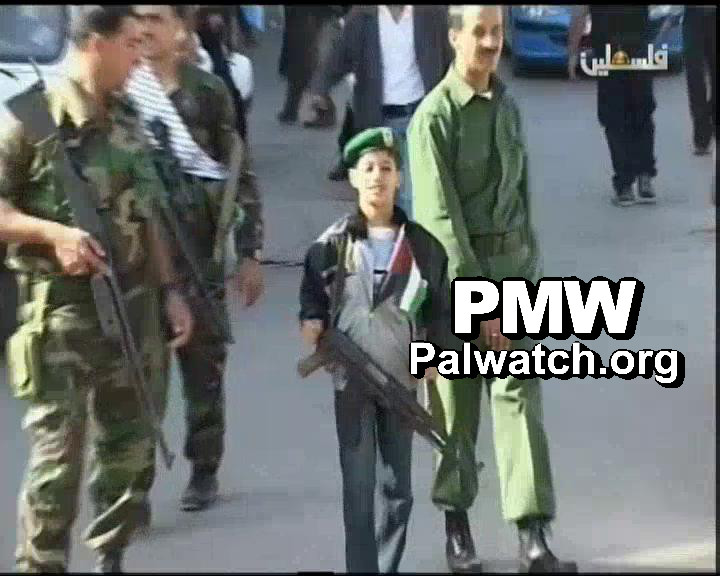 Official PA TV, video of song (not part of any program) in honor of the Fatah movement: "Fatah the Revolution"
The video shows a boy carrying a rifle and the camera focuses on him. At the same time, the following lyrics can be heard:
"Eilabun calls to us loudly, we the people of Fatah have come, and [we] do not fear death"
Bombing of Israel's National Water Carrier - Eilabun tunnel attack - On Jan. 1, 1965, Palestinian terrorists attempted to bomb Israel's National Water Carrier. This was the first attack against Israel carried out by Fatah. Fatah refers to the attack as the "
Intilaqa
", meaning "the Launch" of Fatah.