PMW director interviewed by Tazpit News Agency
PMW director interviewed by Tazpit News Agency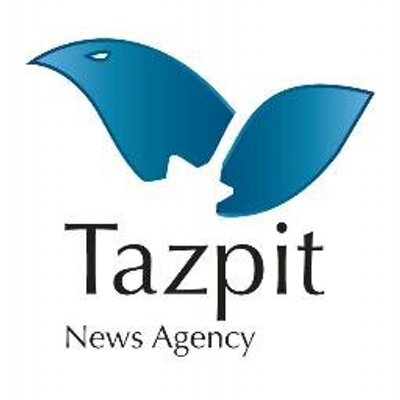 by Alexander Apfel January 25, 2016
Headline: Shin Bet: Hamas "Mickey Mouse" Incites Children to Murder
The Israeli Security Agency (Shin Bet) has attributed partial blame to Palestinian media for the Otniel stabbing carried out by 16-year-old Morad Bader Abdullah Adais last week who murdered Dafna Meir, a 39-year-old mother of six.
According to a statement released on Sunday, January 24, the investigation of Adais revealed that he had been influenced by content broadcast on Palestinian television.
"From the investigation carried out by the Shin Bet, it came to light that prior to carrying out the murderous attack, the young boy had watched Palestinian television broadcasts which had depicted Israel as a country which 'kills young Palestinians,'" the Shin Bet statement read.
Furthermore, it went on to state that on the day of the attack, as a result of the content shown on Palestinian television, the youngster had decided to carry out a stabbing attack "in order to kill a Jew."
"The consequences of the attack illustrate once again the threat posed by the wild incitement that is conducted against Israel and Jews in the Palestinian media. It shows the influence on individual attackers who then carry out murderous acts and serious terror attacks."
I
tamar Marcus, founder and director at Palestinian Media Watch, told Tazpit Press Service (TPS), that the statement corroborates the findings of the institute.
Marcus said that Adais' attack, and other similar stabbings, are the result of decades-long propaganda campaigns on PA-sponsored children's television programs which depict Jews and Israelis as enemies of God.
In addition to the current dissemination of the notion that Israeli soldiers plant knives on Palestinians after shooting them, Marcus suggested that average, decent Palestinian children are encouraged to commit such stabbings.
He cited numerous Palestinian Authority schools and sporting events named after terrorists such as the recent soccer tournament held for schools in Ramallah, which was named after 13-year-old Ahmed Manasra who stabbed 13-year-old Naor Shalev in the neck in October 2015.
"The message they receive is that if that if they want to be a hero then the way to do it is to stab an Israeli. They hear lies about Israelis killing and then planting knives. So the Palestinian child who is 15-years-old and has no way of understanding that his leadership is lying to him is of course going to want to take revenge," he said.
He added that the statement released by the Shin Bet about Adais, who had no unusual background and was described by his father as a completely normal little boy who showed no indication that he was preparing such an attack, is a perfect example of the dangerous consequences of PA incitement.
"The Otniel example demonstrates that the PA messaging is aimed not just at problematic kids on the fringes but at a regular boy who is a good kid, who cares about his family, friends and neighbor. He hears what so-called evil Jews are doing and then feels that he has some kind of national obligation to take revenge against Israelis."
"Combine the hate campaigns together with the latest component that Israelis are killing Palestinians and you have the ingredients needed to motivate many Palestinian children to go out and kill Israelis," Marcus told TPS.
[http://www.breakingisraelnews.com/59740/shin-bet-hamas-mickey-mouse-incites-children-murder-terror-watch/#XOz7h852JEQk0SMc.99]