Fatah posts photos of dead terrorists' relatives giving out candies to celebrate their "weddings" (i.e., to 72 Virgins)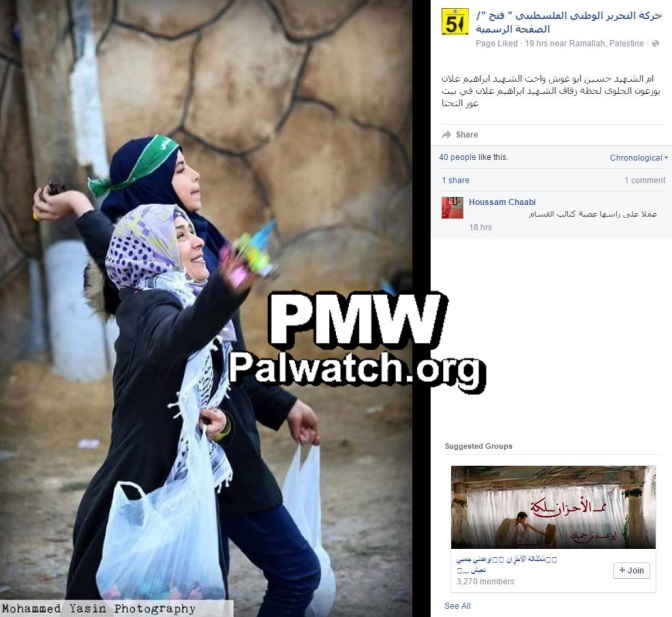 Posted text:
"The mother of Martyr (
Shahid
) Hussein Abu Ghosh and sister of Martyr Ibrahim Alan give out candies during the wedding (i.e., Martyr's funeral is considered wedding to the 72 Virgins in Paradise in Islam) of Martyr Ibrahim Alan in Beit Ur Al-Tahta"
Ibrahim Allan and Hussein Abu Ghosh – 22 and 17-year-old Palestinian terrorists who stabbed and injured 2 Israeli women outside a grocery store in Beit Horon, between Modiin and Jerusalem, on Jan. 25, 2016. One of the women, 23-year-old Shlomit Krigman, died of her injuries the next morning. Allan and Abu Ghosh were shot and killed by a local civilian security guard.