Fatah Twitter glorifies PA security guard who shot 3 Israeli soldiers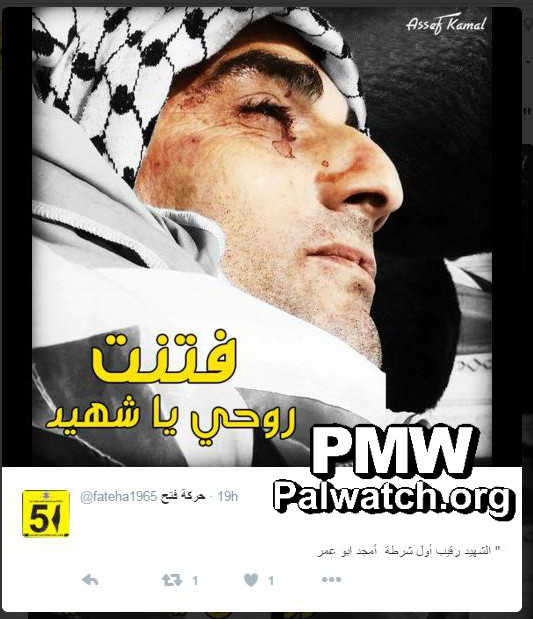 Text and photo tweeted from Fatah Twitter account on Feb. 1, 2016
Tweeted text:
"Martyr policeman First Sergeant Abu Amar"
Text on photo:
"You enchanted my soul, O Martyr"

Amjad Jasser Al-Sukkari – 34-year-old Palestinian terrorist and the personal security guard of the PA General Attorney. Al-Sukkari injured 3 Israeli soldiers in a shooting attack next to the Jewish town of Beit-El, adjacent to Ramallah, on Jan. 31, 2016. Al-Sukkari was shot and killed by Israeli soldiers.