Fatah salutes terrorist who killed 11 Israelis "11 million times"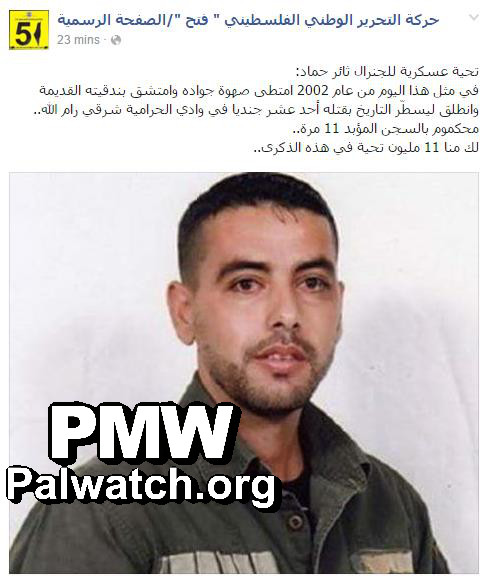 Text and photo posted on the official Fatah Facebook page on March 3, 2016

Posted text: "Military salute to General Thaer Hammad: On this date in 2002, he climbed on the back of his noble horse, pulled out his old rifle, and set out to make history – he killed 11 [Israeli] soldiers in Wadi Al-Haramiya east of Ramallah. He was sentenced to 11 life sentences. On this anniversary, we salute you 11 million times."

Thaer Hammad – Palestinian terrorist serving 11 life sentences for murdering 3 Israeli civilians and 7 soldiers by shooting them with a sniper rifle from a hilltop in Wadi Al-Haramiya between Ramallah and Nablus on March 3, 2002.