Fatah applauds Arab hitting religious Jew: "May your hands be blessed, hero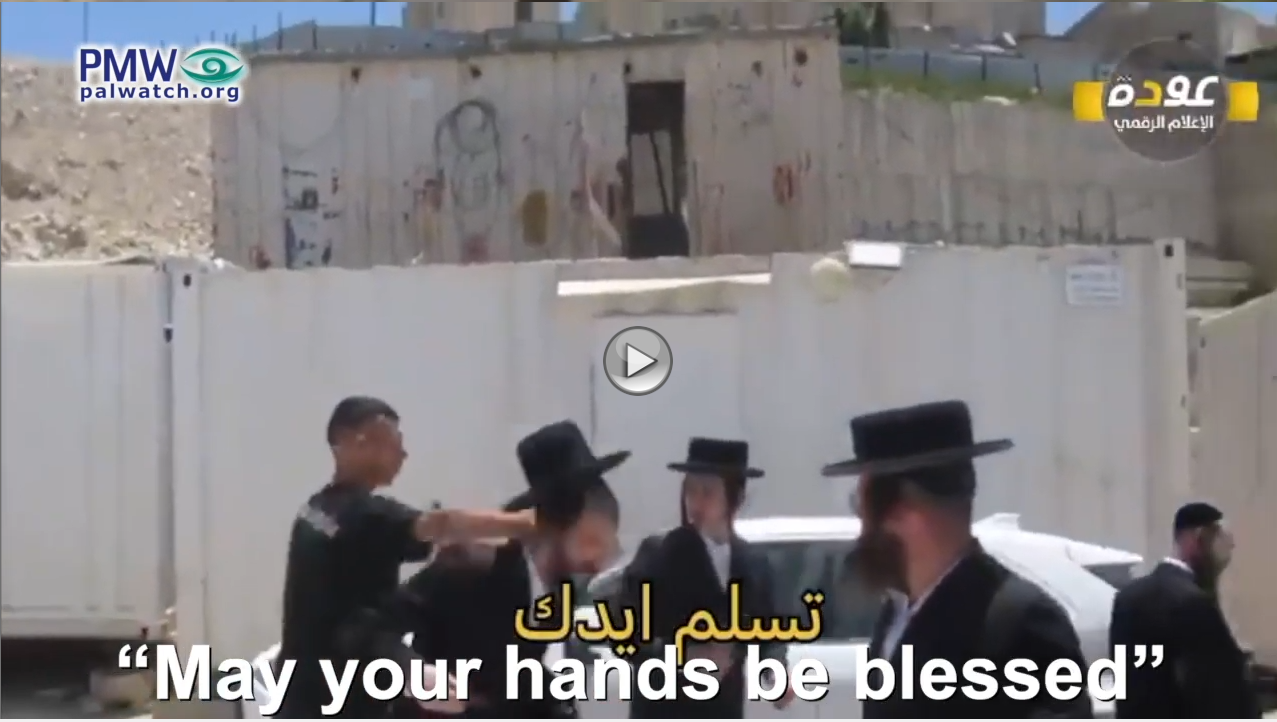 Abbas' Fatah party posted a video on Facebook of an Arab hitting a religious Jew in Jerusalem. Text on the video, which was produced by the digital media department of the Fatah-run Awdah TV station, said:
"May your hands be blessed."
But this was not enough for Fatah. In its post on Facebook, Fatah expressed its admiration of the attacker, addressing him as "hero":
Posted text: "May your hands be blessed, hero."

[Facebook page of the Fatah Commission of Information and Culture, June 14, 2022]
Palestinian Media Watch has exposed the extensive PA/Fatah support of violence, terror, and terrorist murderers, as well as Fatah's use of Facebook to disseminate its terror supporting ideology.